Moreish
Brand design
Brand strategy
Marketing communications
Packaging
Visual identity
Client came to Voice with a natural skincare idea, a brand that spoke of great skin, care for the environment and ethical practices.
Containing generous quantities of argan oil, renowned for its remarkable regenerative and anti-aging properties, the range was certainly effective. What stood it apart was its philosophy of using only natural, fair-trade and sustainably sourced ingredients.
From this Moreish was created. Voice's solution – setting up four simple philosophies – the 'four mores': more beneficial, more natural, more empowering and more caring. Expressed in an honest visual identity and translated across a variety of comms channels.
The Moreish range hit pharmacy shelves in 2011 and continues to offer women beautiful, natural skincare and a clear environmental conscience.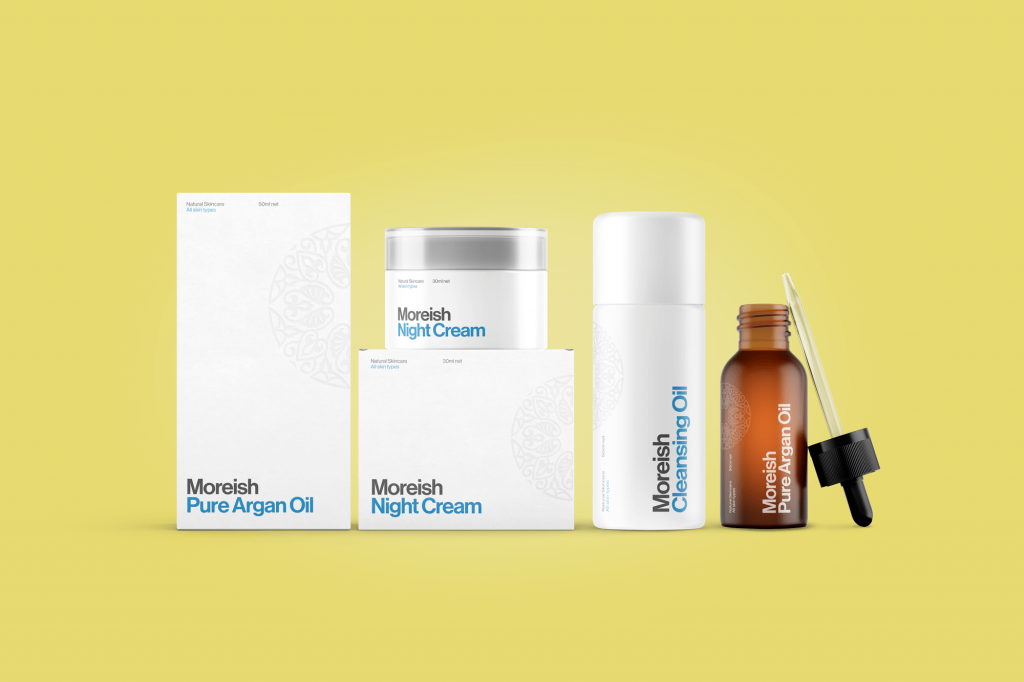 We saw that the product wasn't about glossy packaging or big bucks. It was about a completely holistic view of skincare – more than just skin deep.

Jonathan Sagar, VOICE Prinipal