Brand design
Brand guidelines
Brand strategy
Visual identity
Based in Mid-Canterbury, Cates is a vital player in the grain and seed market. Established in 1973, Cates became a household name in their home region, forging international deals that took quality New Zealand-grown cereals, pasture seeds and pulses to the UK, US, Canada, Australia, Europe and parts of Asia.
With ambitious plans to grow their reputation here and overseas and expand their research programme, Cates knew their brand proposition needed to fit their goals better. This strategic realignment would better articulate who they were and what they wanted to achieve.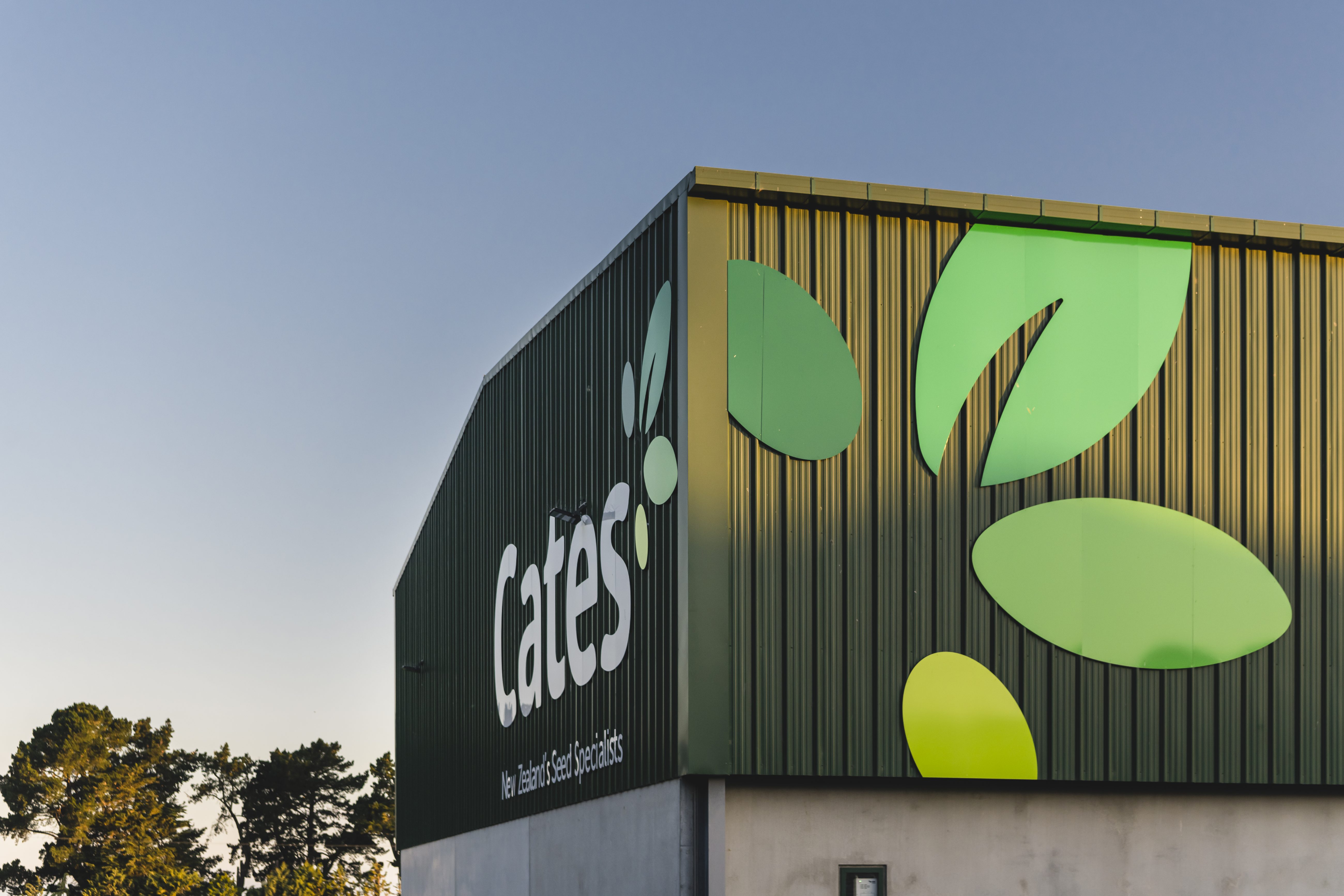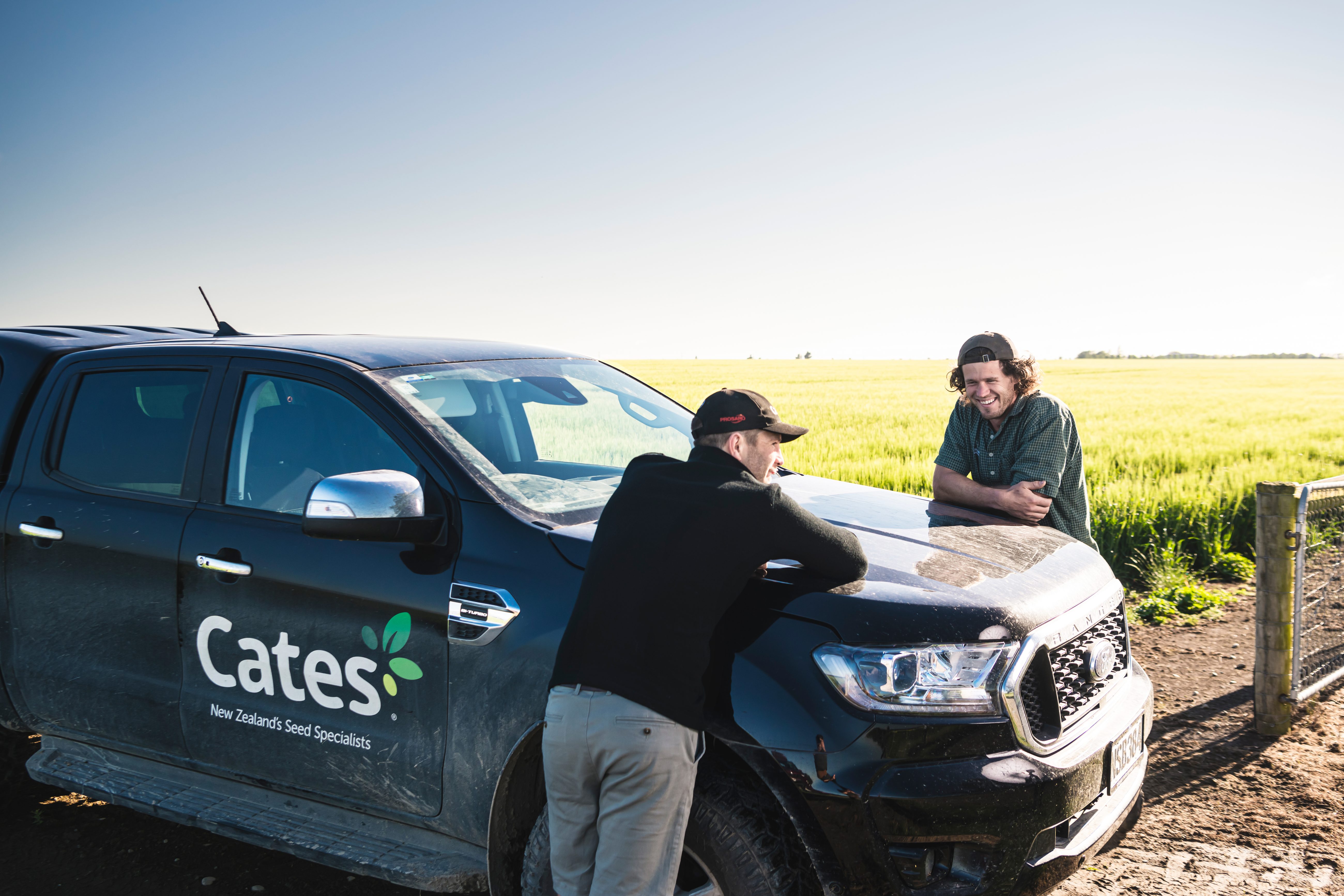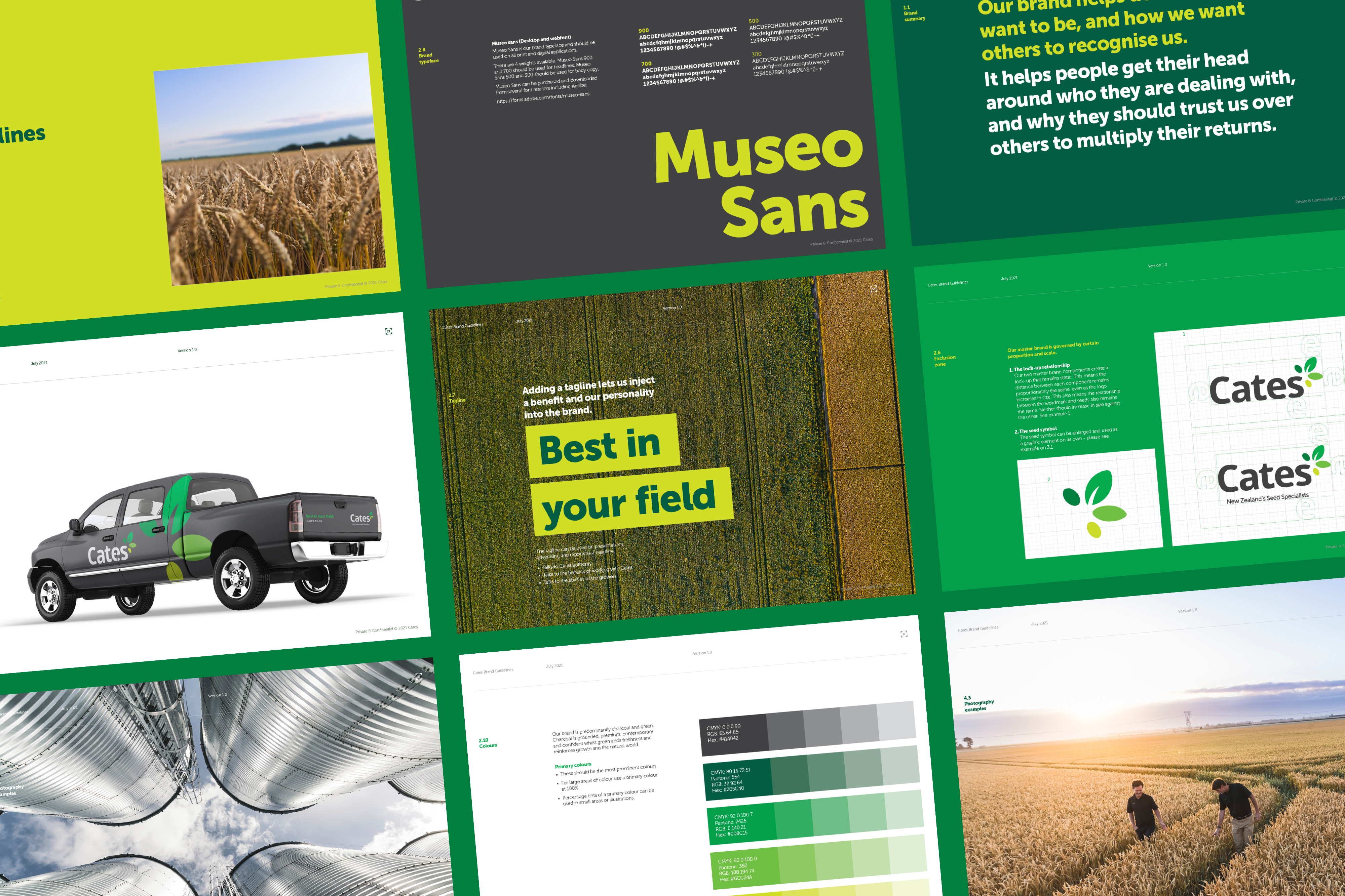 Cates is an international business, yet it remains deeply connected to the farming communities in Mid-Canterbury. It is also one of the few seed companies with a research arm – we wanted the positioning to have that stretch built in from the outset,

Jonathan Sagar, Voice Principal
The new logo included a new graphic symbol referencing the life cycle of a seed and the four key results the business looked to achieve for its customers: growth, multiplying returns, success and relationships. A new tagline, 'Best in your field', was created to acknowledge the strong connection between Cates and their farming customers. The brand update project finished in 2021, setting Cates up to continue to be an essential business partner for their farmers and a strategic link to the global seed trade.