Southern Discoveries
Brand design
Brand strategy
Marketing communications
Naming
Visual identity
The new owners of Milford Red Boats had ambitious plans for their brand. To extend the offering into new territories and go beyond marine. Voice's job was to create a fresh brand that would capture this vision and enable commercial growth. "We saw that at the heart, this brand was its people.
A team of Southerners that lived, breathed and loved the South – and their goal, to help others discover the region they called home." From this Southern Discoveries was born. At its essence an old fashioned, southern hospitality brand the is about discovering 'our place, our way', allowing the company to put customer service and hospitality at its core.
Today, Southern Discoveries is one of the main tourism operators in Southland and Central Otago, with offerings in Milford Sound, Queenstown and Mt Nic. Experiences include traditional cruises, jet boating, kayaking, catamaran trips, coach and cruise tours and the impressive Milford Discovery Centre – New Zealand's only floating underwater observatory.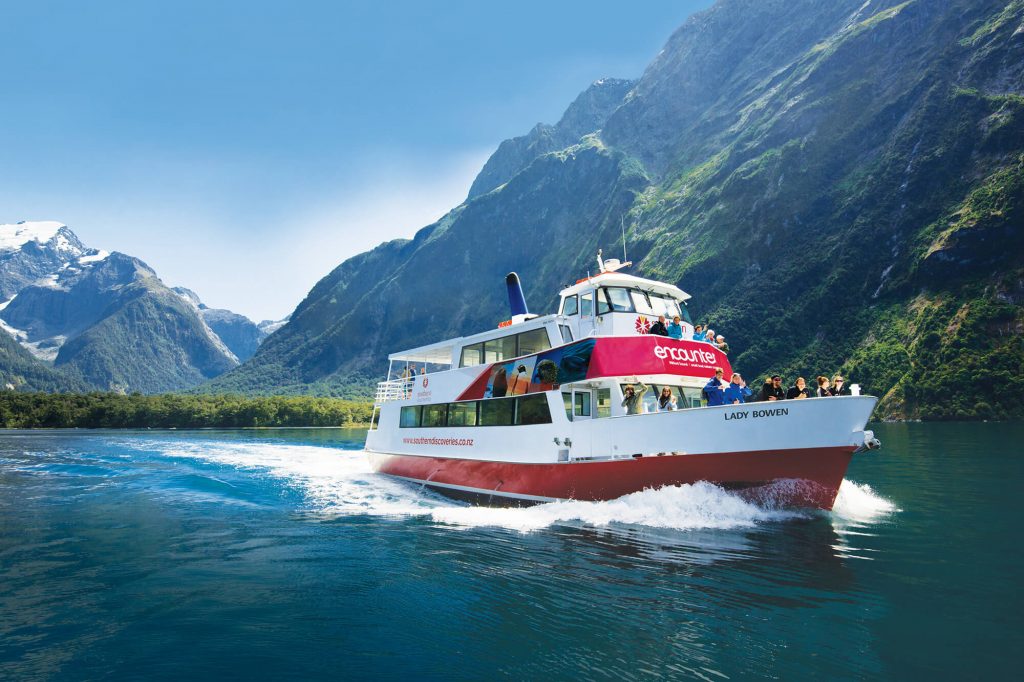 We worked with Voice because they understand our product and know how to work within our budget. We are delighted with the final result and will happily use them again.

John Robson
General manager