NOW Couriers
Brand design
Brand guidelines
Brand strategy
Marketing communications
Visual identity
NOW Couriers is part of the Express Package division of Freightways Group, acquired in 2008. NOW Couriers is an 'Auckland only', premium courier brand with a strong customer base and an exceptional service ethic. Already viewed as the 'Auckland specialist' and the brand to trust when delivery failure wasn't an option, Voice was asked to review its brand positioning and visual identity to ensure the brand resonated with its target audience.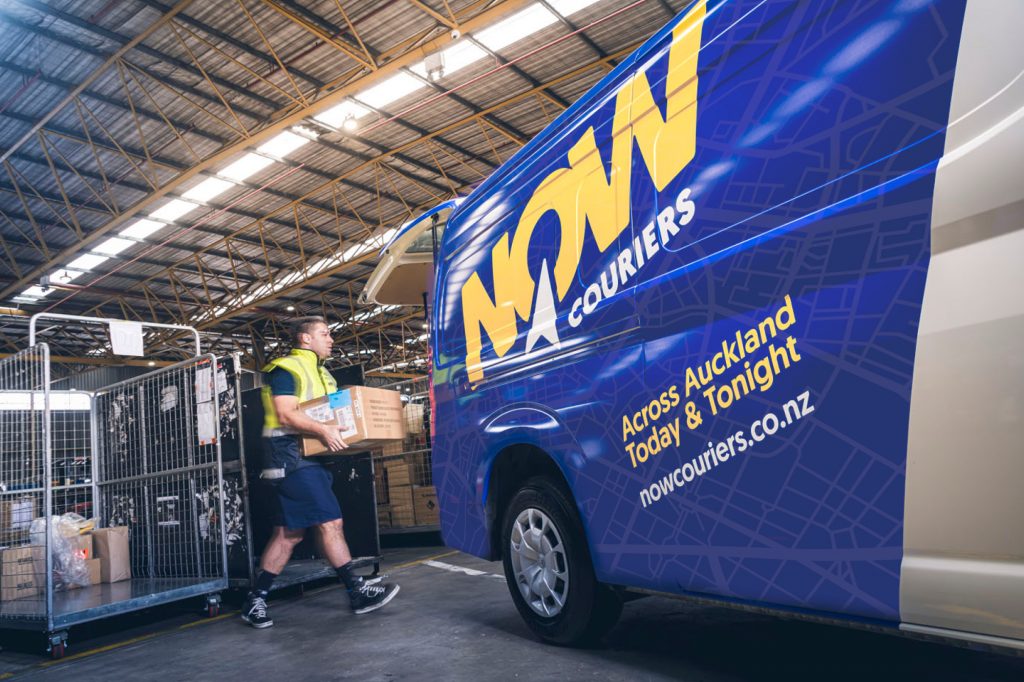 The positioning needed to reflect the time, quality and value sensitivity of its customers and articulate it in a way that was clear and competitive. We knew that NOW Couriers sat between two traditional offerings – the cheaper hub-and-spoke, value-based model where freight was consolidated, then moved in bulk around the city – and the faster, more expensive point-to-point model where freight was carried literally from door to door. Beyond speed too, the brand needed to be seen as reliable, savvy and premium, speak of its ability to deliver after 5 pm and appeal to its customers – busy urbanites with important things to do.
Backed by the promise of "Guaranteed Same Day. Today and tonight", a simple strategy that builds on the agility, warmth and confidence of the business, that positioned NOW Couriers as Freightways' incubator brand and promised it was the 'best way to move packages across Auckland today". An engaging, bright visual identity would ensure the NOW vans would be hard to miss on Auckland streets.