Oji Fibre Solutions Wayfinding
Brand experience
Visual identity
Wayfinding
When Carter Holt Harvey rebranded to Oji Fibre Solutions, the signage and wayfinding was the most significant expression of change in this major acquisition.
Brand strategy and visual identity complete, Voice developed and managed a full signage programme complete with extensive guidelines for all locations across two countries, three large working mills and four business units including vehicles and marine.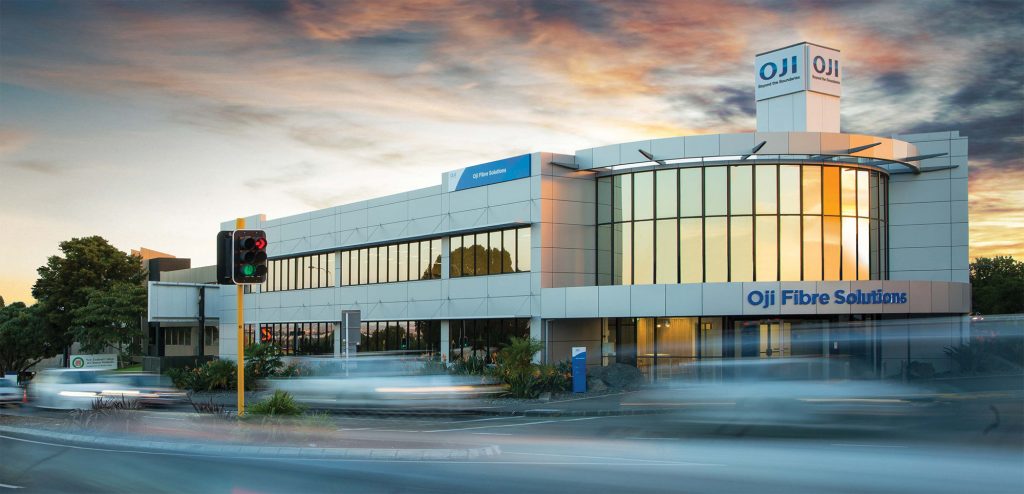 A dedicated team, consistent reverse engineering of the overarching concepts and a thorough feedback mechanism meant the project expressed seamlessly and quickly into the real, pragmatic world of Oji Fibre Solutions. Complex activation necessitated a highly collaborative loop between client, design and signage companies, collectively achieving consistent application and installation of over 2,000 signs, all in less than 6 months.
The result, a strong and modern looking work environment, achieving staff engagement with change of ownership through tangible wayfinding systems – 'they love it' it feels like their company. Earning international industry acclaim, Voice and Oji Fibre Solutions won gold award for 'best wayfinding or signage' at the 2017 Transform Awards Asia-Pacific.