We've gone 2 better this year with 7 shortlisted Transform Awards Nominations!
Building on last year's fantastic haul of 5, Voice is delighted to have been shortlisted in 7 categories at the 2018 Transform Awards Asia-Pacific in Hong Kong. Our work with Chamber Music New Zealand, Hiakai, Property Brokers, Reside Location Group, and O-I Glass is guaranteed to receive either gold, silver, bronze or highly commended in each category.
"It's a wonderful achievement by everyone at Voice," commented Jonathan Sagar, Voice's Principal. "I'm also delighted for our clients, who have put their trust in Voice to guide the direction of their brands."
The Transform Awards recognise best practice in corporate, product and global brand development work, with categories focussing on strategy, execution, content and evaluation.Voice's work has competed with entries from companies and agencies in 17 countries, including Australia, China, Japan, Thailand and South Korea – making the Transform Awards both highly competitive and coveted.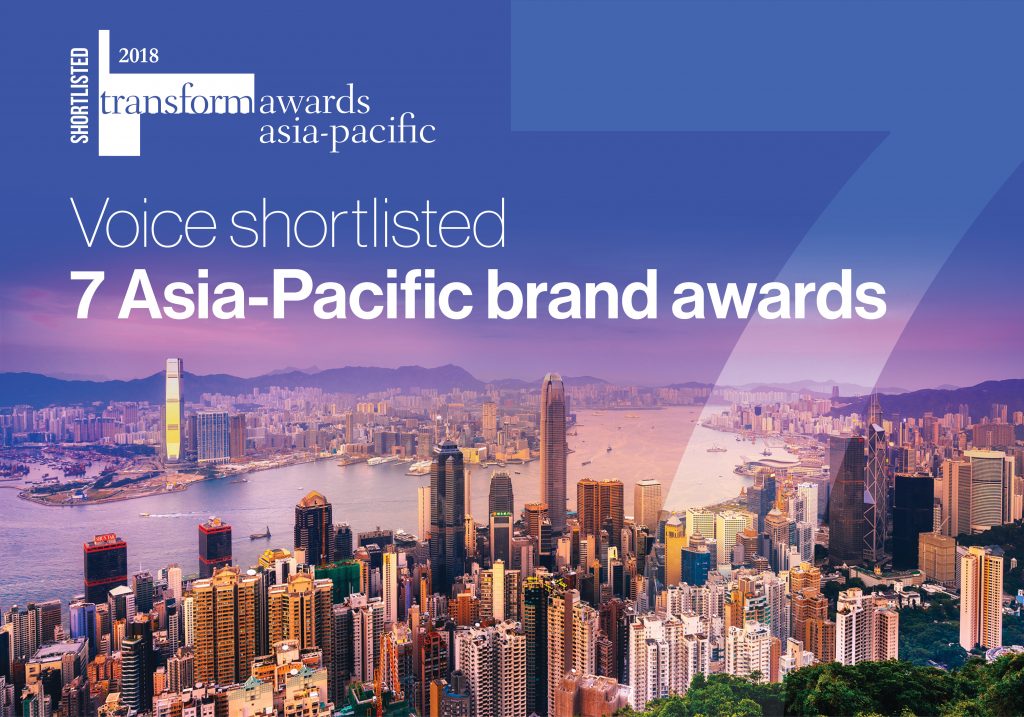 Our 2018 nominations are:
Chamber Music New Zealand – 'Best use of typography'
Hiakai – 'Best use of typography'
Property Brokers – 'Best brand evolution' and 'Best visual identity from the property, construction and facilities management sector'
Reside, Location Group – 'Best naming strategy' and 'Best use of typography'
The Provider, O-I Glass – 'Best use of packaging'
Media attention included: