Augustus
Brand design
Brand strategy
Marketing communications
Naming
Visual identity
Triumph Capital are an Auckland-based commercial property developer and Augustus is their 2022 – 2024 creation. This is the second project that Voice has worked with Triumph Capital, the first being the successful Woollen Mills in 2018.
Augustus is an Auckland mixed-use office, parking and retail development – a new modern-heritage architectural landmark on the prestigious corner of The Strand and Parnell Road in Parnell.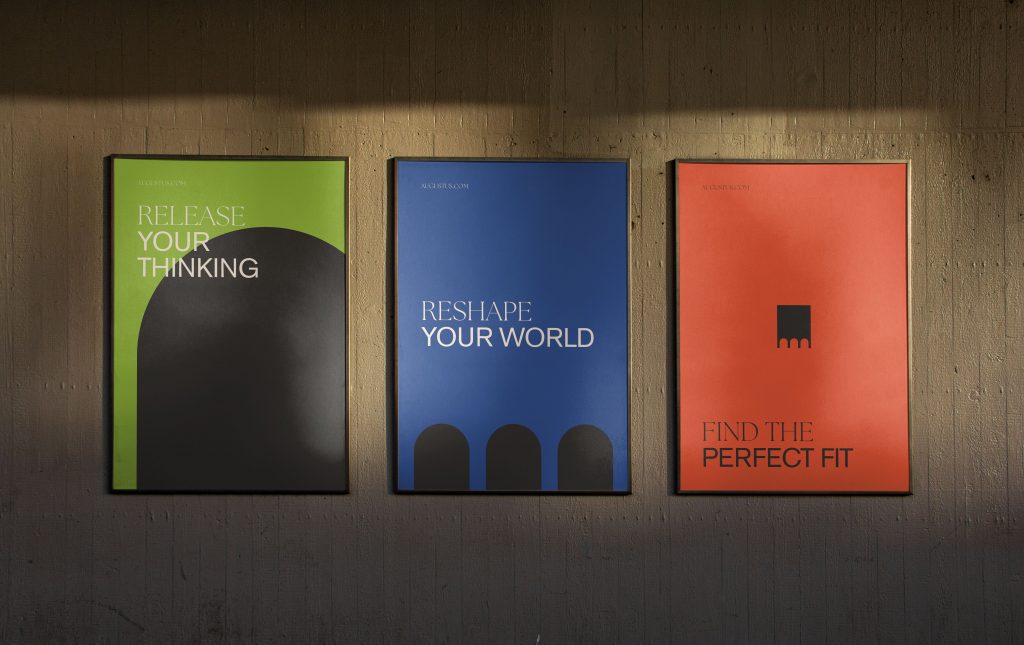 Naming was easy – the client chose to call the development after the side road, Augustus Terrace, behind the development.  The job ahead then – to develop a fitting logo marque, visual identity and eventually, various forms of marketing that would help position the development in its rightful place – as unique and refined – a masterclass in architectural design mixing heritage and cutting-edge industrial chic. 
Voice took inspiration from this architecture, using archways to represent strength, light and openness, adding modernity through low-key typefaces and colour pallets to attract the discerning target audience – agencies, technology and knowledge businesses and construction companies. 
The result is a vital property brand that fits perfectly with its surroundings of juxtapositions – timelessness with the contemporary, heritage with cutting edge, grids with arches, city and village.